Black Presbyterians and Racial Justice: Reshaping the Reformed Tradition in the U.S.
November 21, 2020 @ 10:00 am

-

12:00 pm

The Reformed Tradition has been complicit in slavery, segregation, and White dominance throughout U.S. history. At the same time, Black Presbyterians have drawn on deep wells of resilience and prophetic vision to contest such racism and to reframe the tradition from within. Two gifted scholars will present the narratives of African American Presbyterians, including Francis Grimke and Gayraud Wilmore, that refashion today's church and its theology to serve racial diversity, equity, and justice. Speakers will explore such history in relation to this moment of racial reckoning in the U.S.
Rev. Dr. Perzavia Praylow is Pastor of Fifteenth Street Presbyterian Church in Washington, DC and teaches African American History at Bowie State University (MD). Previously, she was an assistant professor of American History at Augusta University. Dr. Praylow earned a PhD in American History, an MA in Education Policy and a MA in History all from the University of Illinois (Urbana, IL), an MDiv at Columbia Theological Seminary, a Masters of Sacred Theology at Lutheran Theology Southern Seminary (SC), and a BA in History at Drew University. Dr. Praylow's research focuses on 20th Century race relations, American religious history, African American social equality and the history of education. She is editing her first book project, Educating the Talented Tenth: Fisk University Students, the Politics of Race Leadership and the Struggle for African American Equality and is completing a manuscript on the mission work of Black women ruling elders in Black Presbyterian churches in the Carolinas. She serves as Vice-Chair of the Board of Directors of the Presbyterian Historical Society, is a member of the Presbyterian Mission Agency Mission Development Resource Committee, the DC Mayor's Interfaith Council and has served on the strategy Team of Next Church and the Alumni Council of Columbia Theological Seminary. She is an ordained Presbyterian minister.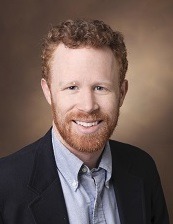 Rev. Dr. Douglas H. Brown Clark is Visiting Assistant Professor at Louisville Presbyterian Theological Seminary, where he teaches courses in American, African American, and Africana religious history as a part of the seminary's Black Church Studies program. He also teaches church history at Lexington Theological Seminary. Clark received a BA from Davidson College and an MDiv from Vanderbilt Divinity School, where he earned second honors and served as Student Body President. He then earned a PhD at Vanderbilt University, where he studied American and African American religious history with a focus on race, civil rights, and reparations. His current book project, A Solid Black Hyphen: Race, Religion, Identity, and the Black Power Activism of Gayraud S. Wilmore, examines the history of religion in the Civil Rights and Black Power movements, with a focus on late 1960s Black clergy advocates for reparations, especially Presbyterian minister, theologian, and activist Gayraud Wilmore. Clark's research has benefited from support as a Research Fellow with the Presbyterian Historical Society, and as a Fellow in Vanderbilt's Program in Theology and Practice. He chairs the southeast regional AAR's History of Christianity section, and previously chaired Vanderbilt's Graduate Diversity and Inclusion Committee. He is an ordained Presbyterian minister.